Hindu Students Council's:
Community Action Network!
(This site is undergoing construction - your comments are welcome)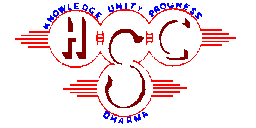 Sponsored by Hindu Students Council

Objectives of HSC - CAN
To educate people about misinformation regarding Hindu culture, religion, heritage, organizations, leaders, and institution.
To inform Hindus about issues concerning them.
To organize actions necessary to better Hindu society and the whole world.
To counter misinformation and attacks on Hindu society
To promote the unity and integrity of Bharat (India).
To focus efforts on the media and political decision-makers.
It is time that Hindus take action by increasing work in the civic and political affairs of North America. The first step is to become involved in CAN.

Take action on these CAN issues:

Learn about the following issues:
Community Action Network Press Releases
Hindu Students Council Home Page
Join our e-mail list and we'll keep you informed of the issues behind the news that concern you as a Hindu. Send your e-mail address to: rpandit@luc.edu